Our profile evaluation services at Span International aim to provide a comprehensive assessment of your academic and professional profile. We understand the importance of understanding your strengths and areas of improvement to maximize your potential. Our experienced counselors carefully evaluate your academic achievements, extracurricular activities, work experience, and other relevant factors to offer valuable insights. Through this evaluation, we provide personalized recommendations tailored to your unique profile, helping you enhance your strengths and address any weaknesses. With our deep experience and industry specialization, we offer a holistic view of your profile, empowering you to make well-informed decisions and excel in your academic pursuits.
At Span International, we understand that choosing the right university is a crucial decision that can shape your academic and professional future. Our team of experts is dedicated to providing comprehensive university assistance to help you find the perfect institution for your desired field of study. With our deep experience and global reach, we offer personalized guidance tailored to your academic goals, preferences, and budget. We assist you in researching and shortlisting universities, evaluating their curriculum, faculty, rankings, and campus culture. Trust us to support you in making an informed decision and ensure that you gain admission to a reputable university that aligns with your aspirations.
At Span International, we understand the importance of financial support in pursuing your dreams of studying abroad. Our dedicated team of experts specializes in scholarship assistance, helping you navigate through the complex world of scholarships and grants. With our deep experience and global reach, we identify and provide guidance on various scholarships available for your chosen field of study, ensuring you have the best chance of securing financial aid. Trust us to assist you in preparing and submitting compelling scholarship applications that highlight your achievements and aspirations, increasing your chances of receiving the financial assistance you need.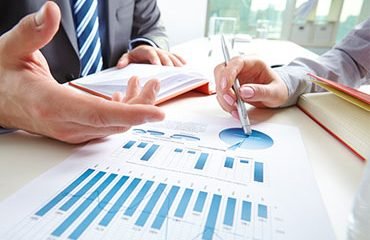 Crafting a powerful Statement of Purpose (SOP) is crucial to showcasing your unique qualities, experiences, and aspirations to the admissions committee. Our team at Span International offers comprehensive SOP assistance to help you present a compelling story that reflects your academic and professional journey. Leveraging our deep experience and industry specialization, we work closely with you to understand your background, goals, and motivations. Our experts provide valuable insights, feedback, and guidance to ensure your SOP stands out, making a strong impression on the admissions officers and increasing your chances of securing admission to your desired institution.
Understanding the financial aspects of studying abroad is essential for a smooth and successful journey. At Span International, we provide comprehensive financial guidance to help you plan and manage your finances effectively. Our team of experts will assess your individual financial situation, consider the costs associated with your chosen program and destination, and provide tailored advice on funding options, budgeting, and cost-saving strategies. With our global reach and expertise, we strive to empower you with the knowledge and tools necessary to make informed financial decisions, ensuring a rewarding and worry-free study abroad experience.
Navigating the complex application process can be overwhelming. At Span International, we offer full-service capabilities to guide you through every step of the application process. Our experienced team will provide personalized assistance in preparing and reviewing your application materials, including academic transcripts, letters of recommendation, and other required documents. We ensure that your application aligns with the specific requirements of your chosen institutions, maximizing your chances of securing admission. Count on us to streamline the application process and provide continuous support until you submit a strong and complete application package.
Interviews are an integral part of the admissions process for many institutions. To help you succeed, Span International offers comprehensive interview preparation services. Our skilled professionals will conduct mock interviews, providing valuable feedback and guidance to enhance your interview skills. We familiarize you with commonly asked questions, help you articulate your thoughts effectively, and build your confidence to perform exceptionally well during your actual interviews. With our assistance, you will be thoroughly prepared to showcase your strengths and suitability for the program, leaving a lasting impression on the admissions committee.
Securing a student visa is a critical step in realizing your study abroad aspirations. At Span International, we offer expert guidance and support throughout the visa application process. Our team will provide you with up-to-date information on visa requirements, assist in preparing the necessary documents, and guide you through the application submission. We help you understand the visa interview process, prepare for it, and provide tips to enhance your chances of a successful outcome. Count on us to simplify the visa application process, ensuring a smooth transition to your chosen destination.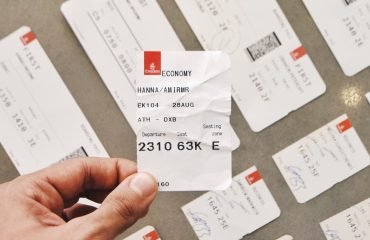 Arranging your travel to the destination country is an essential aspect of your study abroad journey. Span International offers ticketing assistance to ensure a hassle-free and convenient travel experience. With our global reach and extensive network of travel partners, we can help you secure the best flight options at competitive prices. Our team will assist you in coordinating your travel plans, providing guidance on visa-related requirements, travel insurance, and other necessary arrangements. Trust us to take care of your ticketing needs, allowing you to focus on the exciting adventure that awaits!